Overview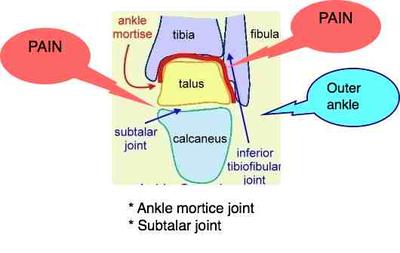 Typically an overuse injury, Achilles tendinitis affects the connective tissue between the calf and the heel. When you walk, run or otherwise use your leg to push your body upward, the Achilles tendon is engaged. Using the tendon frequently and with high intensity often results in tendinitis -- a swollen Achilles tendon that makes it difficult and sometimes painful to continue high-impact activities.
Causes
Sometimes Achilles Tendinitis is a result of sudden trauma, as you might encounter from playing sports, but you can also have Achilles tendon pain as a result of small, unnoticed, day-to-day irritations that inflame the tendon over time by a cumulative effect. In those with no history of trauma, Achilles Tendonitis is sometimes associated simply with long periods of standing. There are several factors that can cause the gradual development of Achilles Tendinitis. Improper shoe selection, particularly using high heels over many years, increases your odds of developing the condition. This is because high-heeled shoes cause your calf muscles to contract, leaving the tendon with a lot less slack in it. Inadequate stretching before engaging in athletic or other physically-demanding activities also predisposes you to develop the problem. This is especially true in "weekend athletes", individuals who
tend
to partake in excessive physical activities on an intermittent basis. Biomechanical abnormalities like excessive pronation (too much flattening of the arch) also tends to cause this condition. And it is much more common individuals with equinus. It is more common in the middle-aged, the out-of-shape, smokers, and in those who use steroids. Men get the condition more frequently than women. Those involved in jumping and high-impact sports are particularly vulnerable.
Symptoms
People with Achilles tendinitis may experience pain during and after exercising. Running and jumping activities become painful and difficult. Symptoms include stiffness and pain in the back of the ankle when pushing off the ball of the foot. For patients with chronic tendinitis (longer than six weeks), x-rays may reveal calcification (hardening of the tissue) in the tendon. Chronic tendinitis can result in a breakdown of the tendon, or tendinosis, which weakens the tendon and may cause a rupture.
Diagnosis
Physicians usually pinch your Achilles tendon with their fingers to test for swelling and pain. If the tendon itself is inflamed, your physician may be able to feel warmth and swelling around the tissue, or, in chronic cases, lumps of scar tissue. You will probably be asked to walk around the exam room so your physician can examine your stride. To check for complete rupture of the tendon, your physician may perform the Thompson test. Your physician squeezes your calf; if your Achilles is not torn, the foot will point downward. If your Achilles is torn, the foot will remain in the same position. Should your physician require a closer look, these imaging tests may be performed. X-rays taken from different angles may be used to rule out other problems, such as ankle fractures.
MRI
(magnetic resonance imaging) uses magnetic
waves
to create pictures of your ankle that let physicians more clearly look at the tendons surrounding your ankle joint.
Nonsurgical Treatment
Proper footwear with a strong and secure counter (the heel circumference) may help to encourage heeling of the tendon. A tendinitis will occasionally resolve on it?s own, with rest, ice, and gentle stretching. If symptoms persist for more than 2 weeks, consult your physician. Your physician may suggest physiotherapy and custom orthotics. Physiotherapy can suggest appropriate exercises and modalities to aid in the healing process. Custom orthotics can be very successful in treating the problem, as the original cause may be due to an improper alignment of the foot and heel. Re-aligning the foot to a neutral position may provide an optimal, biomechanically sound environment for healing to occur.
Surgical Treatment
If non-surgical treatment fails to cure the condition then surgery can be considered. This is more likely to be the case if the pain has been present for six months or more. The nature of the surgery depends if you have insertional, or non-insertional disease. In non-insertional tendonosis the damaged tendon is thinned and cleaned. The damage is then repaired. If there is extensive damage one of the tendons which moves your big
toe
(the flexor hallucis longus) may be used to reinforce the damaged Achilles tendon. In insertional tendonosis there is often rubbing of the tendon by a prominent part of the heel bone. This bone is removed. In removing the bone the attachment of the tendon to the bone may be weakened. In these cases the attachment of the tendon to the bone may need to be reinforced with sutures and bone anchors.
Prevention
Stretching of the gastrocnemius (keep knee straight) and soleus (keep knee bent) muscles. Hold each stretch for 30 seconds, relax slowly. Repeat stretches 2 - 3 times per day. Remember to stretch well before running strengthening of foot and calf muscles (eg, heel raises) correct shoes, specifically motion-control shoes and orthotics to correct overpronation. Gradual
progression
of training programme. Avoid excessive hill training. Incorporate rest into training programme.