Overview
Pronation is the natural way that our feet absorb shock: when our feet strike the ground the arches
flex
down and in to disperse the impact. Everyone pronates! Contrary to popular misconception it is healthy and normal. The problem begins when one or both of our feet pronate too much. When the arches
flex
too far inward or stay collapsed for too long pronation is considered excessive. We call this overpronation. The amount of overpronation can vary from mild to severe. In severe overpronation the feet and ankles can rotate too far inward just during standing.
Causes
Generally fallen arches are a condition inherited from one or both parents. In addition, age, obesity, and pregnancy cause our arches to collapse. Being in a job that requires long hours of standing and/or walking (e.g. teaching, retail, hospitality, building etc) contributes to this condition, especially when standing on hard surfaces like concrete floors. Last, but not least unsupportive footwear makes our feet roll in more than they should.
Symptoms
Overpronation can lead to injuries and pain in the foot, ankle, knee, or hip. Overpronation puts extra stress on all the
bones
in the feet. The repeated stress on the knees, shins, thighs, and pelvis puts additional stress on the muscles, tendons, and ligaments of the lower leg. This can put the knee, hip, and back out of alignment, and it can become very painful.
Diagnosis
People who overpronate have
flat
feet or collapsed arches. You can tell whether you overpronate by wetting your feet and standing on a dry,
flat
surface
. If your footprint looks complete, you probably overpronate. Another way to determine whether you have this condition is to simply look at your feet when you stand. If there is no arch on the innermost part of your
sole
, and it touches the floor, you likely overpronate. The only way to truly know for sure, however, is to be properly diagnosed by a foot and ankle specialist.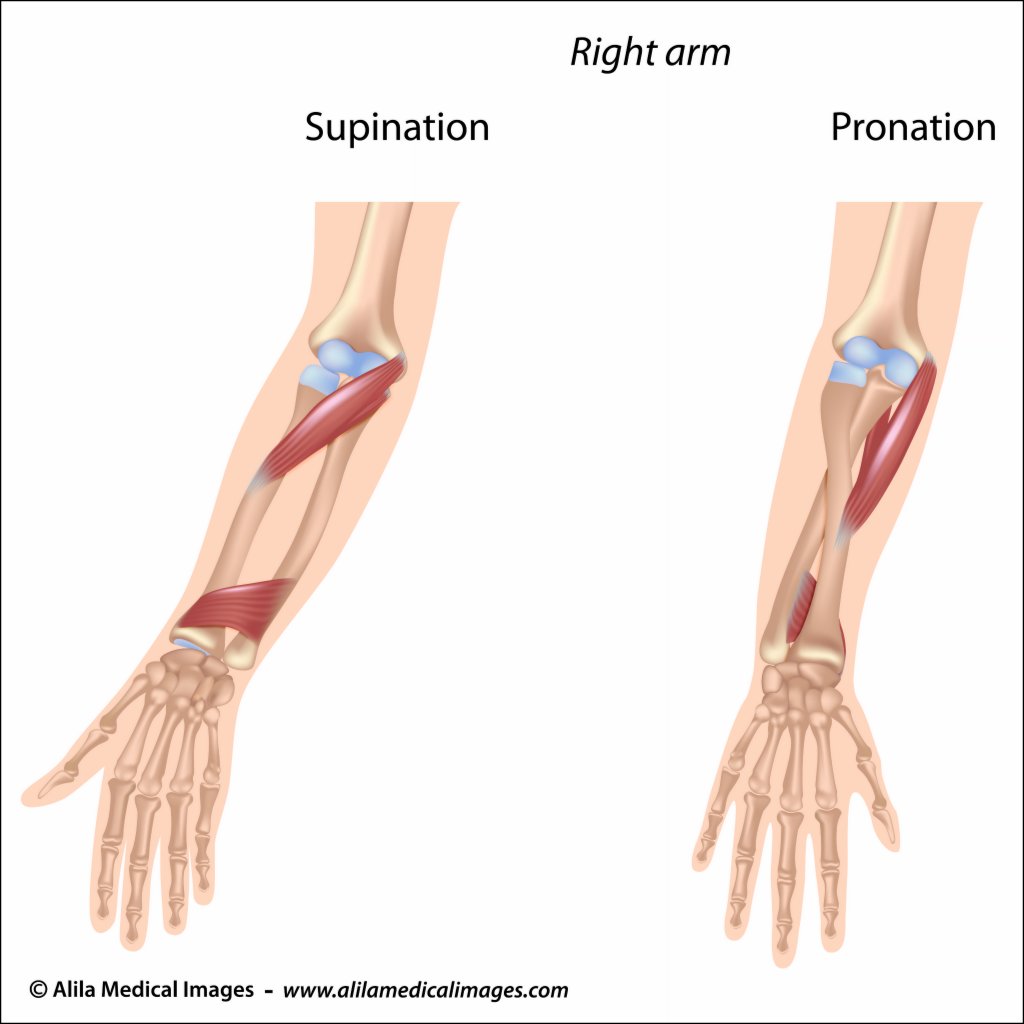 Non Surgical Treatment
Over-Pronation can be treated conservatively (non-surgical treatments) with over-the-counter orthotics. These orthotics should be designed with appropriate arch support and medial rearfoot posting to prevent the over-pronation. Footwear should also be examined to ensure there is a proper fit. Footwear with a firm heel counter is often recommended for extra support and stability. Improper fitting footwear can lead to additional problems of the foot.
Prevention
Duck stance:
Stand with your heels together and feet turned out. Tighten the buttock muscles, slightly tilt your pelvis forwards and try to rotate your legs outwards. You should feel your arches rising while you do this exercise.
Calf stretch:
Stand facing a wall and place hands on it for support. Lean forwards until stretch is felt in the calves. Hold for 30 seconds. Bend at knees and hold for a further 30 seconds. Repeat 5 times.
Golf ball:
While drawing your toes upwards towards your shins, roll a golf ball under the foot between 30 and 60 seconds. If you find a painful point, keep rolling the ball on that spot for 10 seconds.
Big toe push:
Stand with your ankles in a neutral position (without rolling the foot inwards). Push down with your big
toe
but do not let the ankle roll inwards or the arch collapse. Hold for 5 seconds. Repeat 10 times. Build up to longer times and fewer repetitions.
Ankle strengthener:
Place a ball between your foot and a wall. Sitting down and keeping your toes pointed upwards, press the outside of the foot against the ball, as though pushing it into the wall. Hold for 5 seconds and repeat 10 times.
Arch strengthener:
Stand on one foot on the floor. The movements needed to remain balanced will strengthen the arch. When you are able to balance for 30 seconds, start doing this exercise using a wobble board.